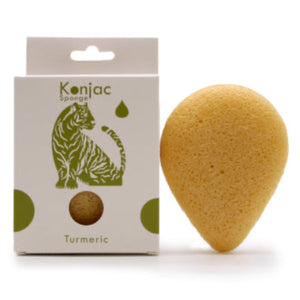 Turmeric Konjac Sponge is ideal for easily irritated, hypersensitive skin. It has anti-inflammatory and anti-wrinkle effect, also reduces itching. This fantastic sponge will leave the skin smooth and healthy, strengthening its elasticity and making it more tender. Use it with or without cleanser.
Colouring and additive free. Vegan and cruelty free.
Approx. size of the sponge: 9x6.5cm.