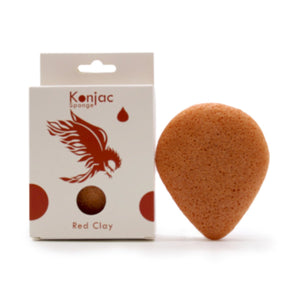 Red Clay Konjac Sponge is made from the root of the Konjac plant, known for its gentle exfoliating and purifying properties. Infused with natural red clay, this sponge delivers a deep-cleansing experience by drawing out impurities, toxins, and excess oil from the skin. Red clay is also known for its ability to promote skin cell regeneration, leaving behind a radiant and youthful complexion.
The Red Clay Konjac Sponge is suitable for all skin types and is particularly beneficial for those with oily or acne-prone skin.
Colouring and additive free.
Approx. size of the sponge: 9x6.5cm.