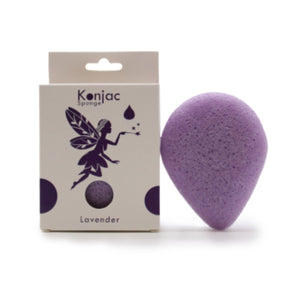 This Lavender Konjac Sponge can have the effect of whitening, spot-fading and healing scars.  It will also help calm the skin.  This fantastic sponge will leave the skin smooth and healthy, strengthening its elasticity and making it more tender. Use it with or without cleanser.
Colouring and additive free. Vegan and cruelty free.
Approx. size of the sponge: 9x6.5cm.