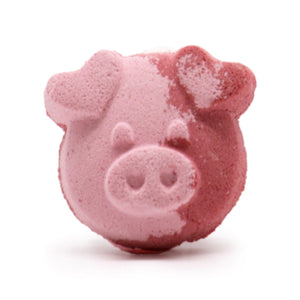 Pig Shaped Bath Bomb scented with the delightful aroma of Vanilla Cupcake.  
Crafted with care, each bath bomb is shaped like a cute pig, adding a touch of playfulness to any bathtime routine. 
The Vanilla Cupcake fragrance is sure to captivate the senses and create a soothing atmosphere. The sweet and comforting scent transports bathers to a delightful bakery where vanilla cupcakes are freshly baked, evoking a sense of relaxation and indulgence.
70g